Taiwan Expo 2020 (online) in Malaysia
2020/11/25
GAP
Trade meetings & Seminars hosted by TAITRA. TAIWAN EXPO Connecting Thailand and ASEAN Markets amid COVID-19 Outbreak.
For more details, visit https://mys.taiwanexpoasean.com/en/index.html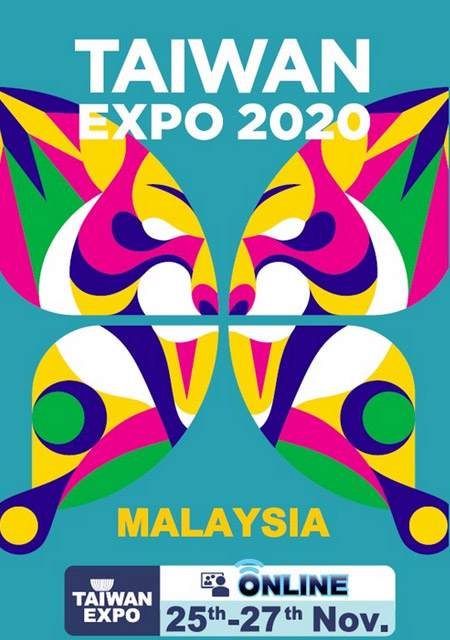 Taiwan Expo 2020 (online) in Malaysia (Great Auto Parts)
Manufacturer of Steering & Suspension Parts for Vehicles - GAP
Based in Taiwan since 1988, Great Auto Parts Industrial CO., LTD. is a car suspension and steering parts manufacturer. ISO and TS16949 certified with ERP implemented car & truck ball joints and parts, including Ball Stud, Ball Pin, Pillow Ball, Tie Rod End, Ball Joints, Stabilizer Links, Rack Ends, Remanufacturing Used Chassis Partsm, etc.
For car suspension and steering parts manufacturing, GAP has an in-house test lab with precision measuring equipment to verify all car & truck ball joints and parts processes. Following the American standards SAE J490, J491, as well as the German automotive aftermarket quality standards and specs. Currently the models developed include, European, American, Japanese and Korean cars with the ranges up to 2500 items and 150 more parts developed every year.
GAP has been offering customers high-quality car suspension and steering parts since 1988, both with advanced technology and 31 years of experience, GAP ensures each customer's demands are met.
Press Release
Adjustable Links

Adjustable Stabilizer links for your tuning car, antique car, Made In Taiwan with high quality, we offer 1 Years or 20,000 KM warranties, conditions applied.

Read More

Dodge Durango RE

New product released for Dodge Durango 16 ~ & Jeep Grand Cherokee 16~, Made In Taiwan with high quality, we offer 2 Years or 50,000 KM warranties, conditions applied.

Read More

ISUZU D-MAX BJ

Ball Joint fits ISUZU D-MAX I/ II 02~ , 原廠號碼有8-97235-777-0 8-97365-018-0 8-98005-827-0 JBJ7534, Made In Taiwan with high quality, we offer 2 Years or 50,000 KM warranties,...

Read More