Rack End for MERCEDES-BENZ GLA | 246-338-00-00
REBN-W246
Front R/L Rack End for MERCEDES-BENZ GLA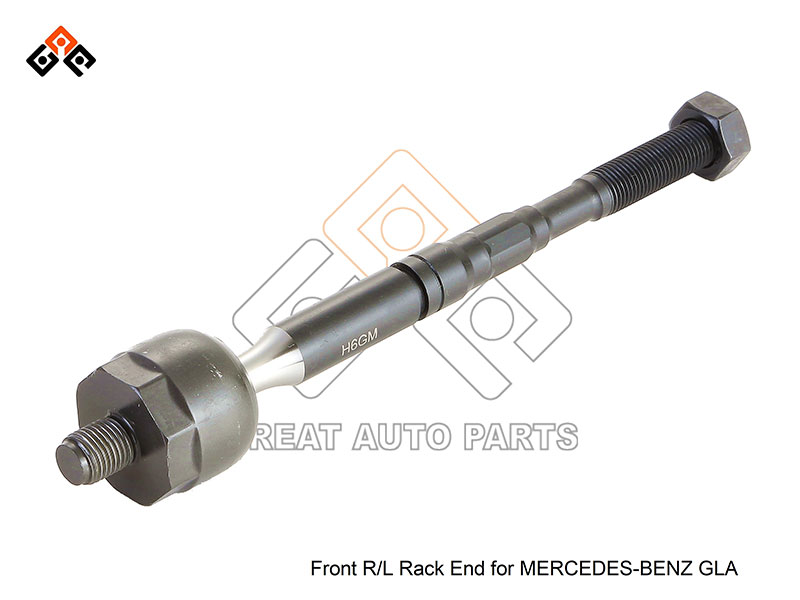 This Rack end is applicable to MERCEDES-BENZ GLA Car Models from 2009-2014.
1. The Housing Material is S18C and The Ball Pin was made of SCM440 with heat treatment hardness HRC 30 ± 3.
2. The Surface treatment is Manganese phosphate.
3. The Oscillating torque is under 7.2 Nm.
4. The Swing angle is 58 degrees at least and up to 66 degrees.
5. Laser etched manufactured tracking batch codes.
6. Pull or Push out strength is equal to OE or even higher.
7. OE replacement directly without fitting issues.
8. Small quantities are acceptable, MOQ is as low as 30 pcs.
9. 5 years or 100,000 KM warranties with conditions applied.
OE Number
246-338-00-00
2463380000
Press Release
Adjustable Links

Adjustable Stabilizer links for your tuning car, antique car, Made In Taiwan with high quality, we offer 1 Years or 20,000 KM warranties, conditions applied.

Read More

Dodge Durango RE

New product released for Dodge Durango 16 ~ & Jeep Grand Cherokee 16~, Made In Taiwan with high quality, we offer 2 Years or 50,000 KM warranties, conditions applied.

Read More

ISUZU D-MAX BJ

Ball Joint fits ISUZU D-MAX I/ II 02~ , 原廠號碼有8-97235-777-0 8-97365-018-0 8-98005-827-0 JBJ7534, Made In Taiwan with high quality, we offer 2 Years or 50,000 KM warranties,...

Read More